Money apps help to stretch the college student dollar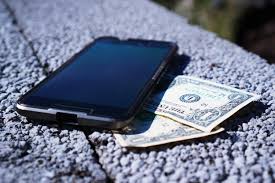 Hang on for a minute...we're trying to find some more stories you might like.
Poor financial habits can impact students today and into the future. 
College of Sequoias offers two free programs to help raise financial literacy skills. "Fool Proof Me" and "Cash Course" are available to all COS students and faculty. 
"Many students going to college," COS Financial Aid Director David Loverin said, "Haven't had any training on financial literacy. They're going to get a large sum of money and need to know how to make it last." 
"Fool Proof Me" and "Cash Course" are customizable online tools that offer worksheets, calculators, articles, and video tutorials on financial literacy. There are many resources that build financial skills to help students get through school and prepare for the future. 
Financial basics, banking, budgeting, credit basics and debt instruction aid students become better consumers. The programs also address shopping and spending habits. 
"As a teacher," Loverin said, "I want to give the education and tools to help students be prepared to make good financial decisions. As a parent, I ask, do my kids have the knowledge to make it on their own?" 
Loverin said that virtually all widely available financial literacy resources are developed by businesses that benefit when consumers make money mistakes and the programs offered at COS can help reduce those mistakes. 
"When your credit history gets hurt," Loverin said, "You go to buy a car, or a home and you've got a problem. Students should only borrow what they need, even if they qualify for more. Try to buy your books early and actually save the leftover financial aid." 
Students can access the Financial Aid Office whenever they need any type of monetary help. 
"If students need help with any budget needs. We want to help. Never be afraid. What we want is to help students be successful. It's more than just graduating. We try to help them grow," Loverin said. 
The programs can be accessed at FoolProofMe.com or CashCourse.com.