Time to get spooky: Student Senate hosts halloween bash in quad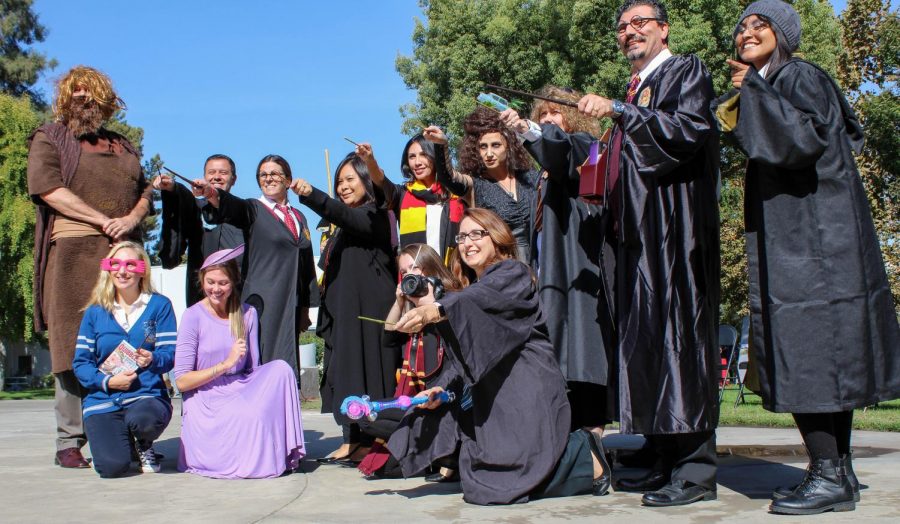 Venie Soares, Senior Reporter
October 31, 2018
It was a typical quiet day on the College of Sequoias quad, until THEY arrived. 
Zombies, superheroes, ghouls and their victims met to celebrate the Student Senate's Halloween Carnival.
Even the faculty got involved with most of the administration coming dressed as a group of teachers and students from Hogwarts of Harry Potter fame.
The event, which was sponsored by The Student Senate, included a costume contest and COS clubs offering food, treats, carnival games and Tarot readings to raise money and awareness for their activities.
As the recognized Student Government Association, the Senate represents all COS students and oversees all COS clubs. Rae Boumzough, Student Senate Commissioner of Art and Publicity, said that sponsoring the Carnival is very rewarding. 
"We love giving students an opportunity to get to know others," Boumzough said, "Besides, Halloween is so much fun, why wait until nighttime?" 
Along with the club activities and a three-part costume contest, the Giant Pantry announced the winners of their fall food drive contest. The COS math department won by collecting 35 boxes of food. The Pantry also announced they had received 162 boxes of non-perishable food from the Central California Food Bank. These boxes contain the fixings for a Thanksgiving meal, minus the turkey. They will be available to COS students on Nov. 5. in the Giant Forest Building.
---
Click on the gallery to see our full photo coverage.