Cast of Macbeth Ready to Take Stage
Hang on for a minute...we're trying to find some more stories you might like.
In anticipation for College of the Sequoias' rendition of Macbeth, The Campus sat down with a few of the actors in the show and got their take on the Scottish play.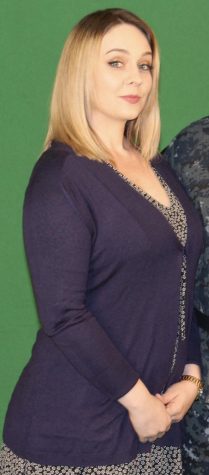 Brittney Burris, 25, plays Lady Macbeth in this adaptation and has dreamed of playing the role since high school.
She's a former student who is very familiar with COS Theatre. "I've done Company with Chris [Mangels], I've done Tartuffe with Chris, I also did Animal Farm among some others." Burris is also starting to explore some shows outside of Visalia. "I played a supporting role in Carrie this past summer in Selma. It was the first show I've done outside Visalia and I think I want to get some more experience doing that if I can."
Burris has been interested in Lady Macbeth, even describing it as her "dream role." Now, she'll get to make the explosive character come to life this October. "It's gonna be a beast," she said about COS' Macbeth. "It's exciting. It's nonstop. It's going to be one you shouldn't miss."
When asked for her take on the show, she supplied the themes of the play. "This is a story about a couple suffering from ambition. They're grieving and it overtakes them."
Her final comment on the show: "This Macbeth is nothing like any other show you've ever seen."

Mason Garcia, 19, is neatly situated in the title role of Macbeth in this interpretation of Shakespeare's work.
He began acting in high school and cited the Drama program at Dinuba High School as his inspiration. Since then, he's done four shows at COS, this being his fifth. The young actor thought about auditioning for this play when it was announced, he said. "I mean, William Shakespeare's Macbeth. Who doesn't want to be a part of that? Especially when I heard Chris was directing, I didn't want to regret not trying."
Garcia described the show as "very America. The big ticket of the show is that it takes back all the layers and really magnifies modern-day America." For those who don't know Macbeth, he says, don't worry: It strips human nature down to the essentials.
His final comment on the show: "This is going to be an experience for the ages."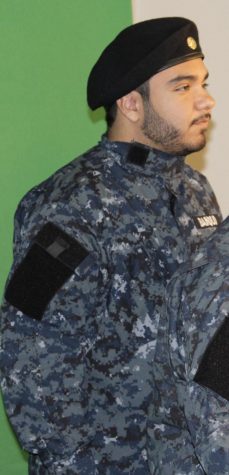 Andrew Martinez, 20, helps support the show with his portrayal of Banquo.
He, like Garcia, started acting at Dinuba High School. "It started out as a way to just not go home," he said. "From there it developed into a passion." He wants to act professionally. "I've been in Tartuffe and White Christmas, and I'm looking forward to Macbeth."
Martinez decided to audition for the play because he remembered "hearing about the Latino culture in the play. I know Chris always handles different cultures nicely and delicately, and I wanted to represent my culture. I mean, that's a big part of me."
He describes the show as "an exaggeration of real life, but still very real. Macbeth really is a tragedy because he's so human in the mistakes he makes and you get to go down that path with him."
Macbeth opens Oct. 12 at 7:30 at the COS Theater.