Macbeth in the 21st Century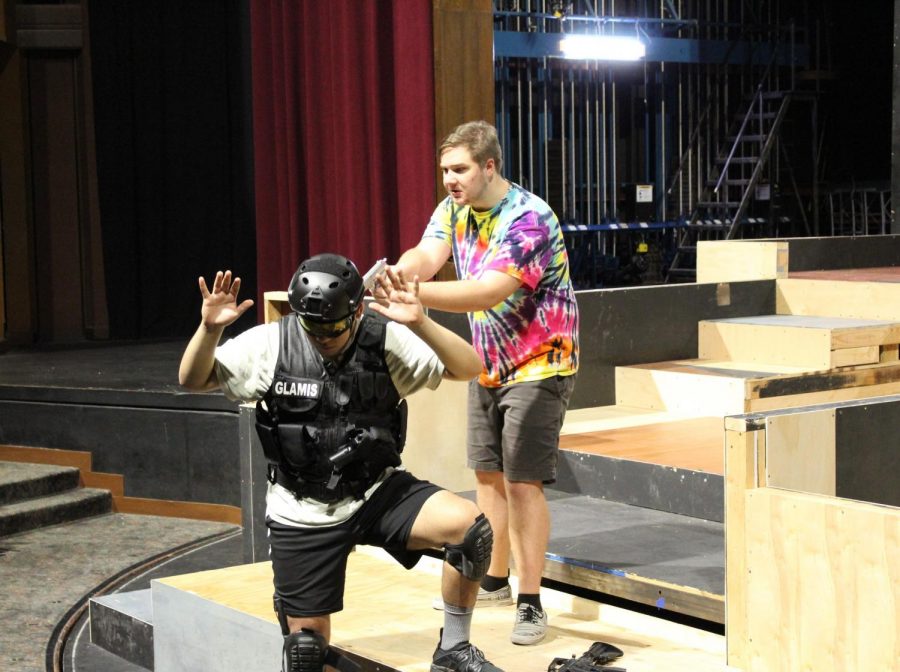 John Dillion, Arts & Entertainment Editor
October 3, 2018
Laser sights target the audience as five soldiers in body armor rush out with full-auto rifles. A shout is given over the calm and four of them rush off stage to find their target. The operation lead walks up to find a backpack and feels the cold metal of a handgun on the back of his neck.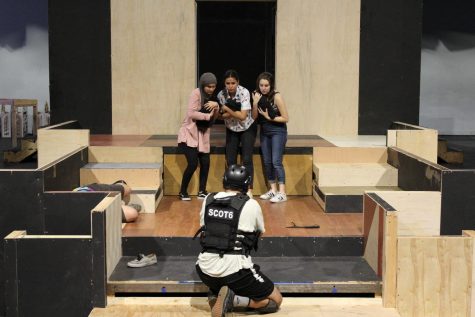 This is how the electrifying College of the Sequoias adaptation of Shakespeare's Macbeth begins. Director Chris Mangels rewrote the classic tragedy in modern day Arizona. The original piece takes place in 11th-century Scotland with the setting rooted in clan politics, but Mangels re-imagines it in 2018 with the army repressing Mexican cartels coming over the border. He interpolates Shakespearean English with contemporary Spanish to help sell his vision.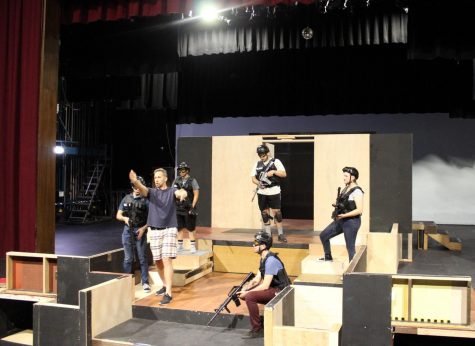 Mangels has been directing for 27 years and he'd always wanted to put on Macbeth. "I saw Sicario a couple years ago," he said, "It had a Macbeth-like element and I wanted to mess around with the cartel violence in there." He decided to do it this year because he knew he had the actors to pull it off.
He also stressed the point that this show was an adaptation of Macbeth. "About 15 to 20 percent of the script is my original work." He wrote his dialogue in Shakespearean verse. "This is probably the most difficult adaptation I've worked on. I wanted to write about rationalizing radical ideologies." Mangels said that his script echoed America.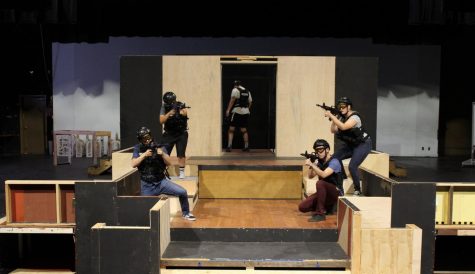 This show is very different, Mangels claimed. "We're using film for this show. It's not supplemental, it's necessary." They filmed a lot on locations closest to them. "We filmed a lot on COS. There was some stuff at my house and some of my friends houses that we filmed." In fact, the show is going to have credits instead of a curtain call.
"I'm shooting to do Shakespeare that honors Shakespeare, but isn't Shakespeare." This is the most ambitious show he's ever done, Mangels said. "It's very bold and innovative. We're very unapologetic about the content we put out there. People should come and see this show and not know exactly what it is." Mangels summed up the show in one word, patience.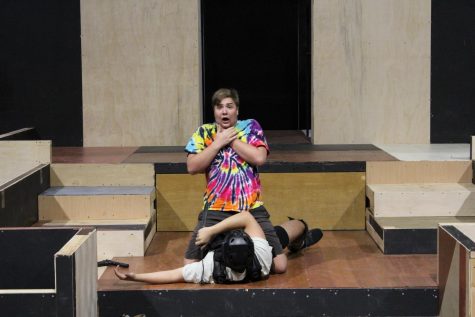 The show runs on Oct. 12, 13, 19, and 20 at 7:30. There are matinees on Oct. 14 and Oct. 21 at 1:00. Tickets are $14 for adults, $12 for seniors, and $10 for students of all ages. On Thursday, Oct. 18th, there is a student discount show for $8 that includes a talk-backJohn Dillon
at the end. The show, Mangels said, would be rated PG-13 for violence and mature themes.