Pride on campus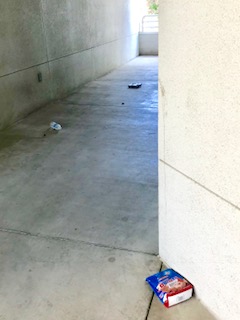 Hang on for a minute...we're trying to find some more stories you might like.
Intercourse, spray painting, trash and food left all over are all different forms of disrespect and lack of pride College of the Sequoias is facing. Whether it is a junior college or a four-year university, students desperately need to take pride in their campus.
Lately, it seems that COS is getting a little out of hand when it comes to keeping our campus neat and clean. Many students that you talk to act as though COS is not worthy of any sort of pride. Why is this? COS gives students the chance at a cheaper alternative to getting your undergraduate and some major courses taken care of before you head off to a four-year.
Many interesting, famous and talented people have attended COS, yet the current students walk around throwing trash on the ground and in the elevators showing no pride or respect. Just because COS is not the most fancy or elite college out there, it definitely does not give students the right to deface property and treat it like a dorm room. Students have been seen spray painting, drawing on bathroom walls and even having intercourse on campus. The police have had to watch for activity on campus that they should not have to deal with, all because students take no pride in their school and act as though they are still in high school.
The time is NOW students of COS. Clean up after yourselves. The school may have hired janitorial staff, but they should not have to work even harder than they already do to maintain three campuses.